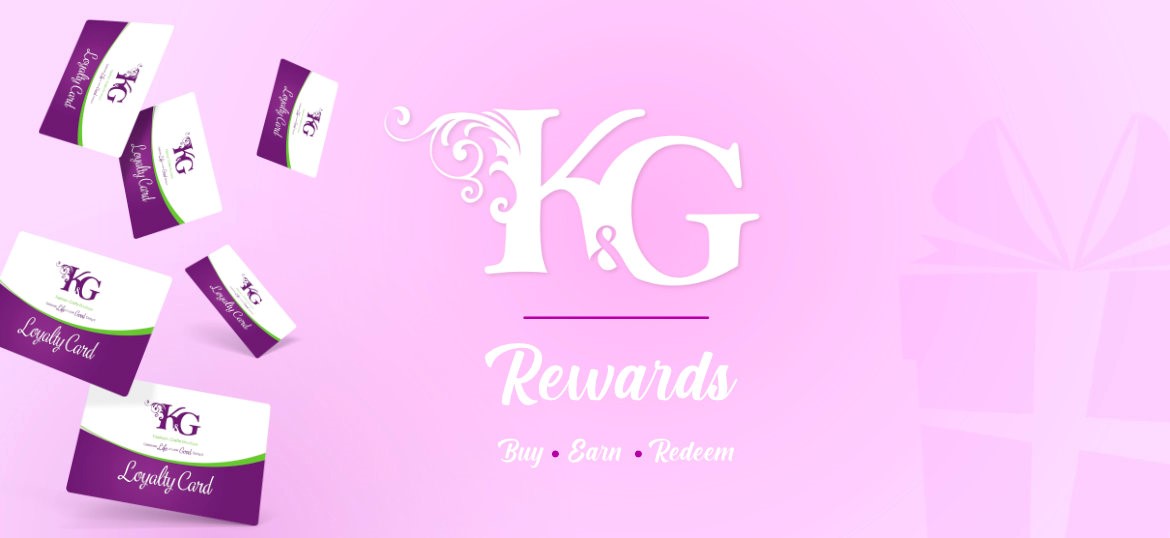 Our Rewards
Whether you joined our family many years ago or have just been introduced to us. We'd love for you to enroll in our Rewards program. Easily earn points to use on your future purchases for more savings!
---
Buy
Sign up for K&G Rewards via the questionnaire below.
Earn
Earn points every time you shop with us online or in one of our stores.
Redeem
Collect and redeem points for exclusive discounts.
---
---
Terms & Conditions
Account holder must be present at time of in store purchases to earn or redeem Reward points. Points can not be transferred to another account. K&G may modify the K&G rewards program at any time and without prior notice at its sole discretion. This includes rules for earning and redeeming points, benefits, eligibility for membership, or any features which are part of the program. Any account suspected of misuse as determined by us in our sole judgment, may result in cancellation of the member's account and future disqualification from program participation and forfeiture of all benfits.

Earning Rewards
Earn 1 point for every florin spent. There is no limit to the amount of points you can earn. For every 500 points earned you get Afl.25 redeemable on your next purchase.

Redeeming Rewards
To redeem your points, make a purchase of at least Afl.25 and have a minium of 500 points earned. You can redeem a maximum of 2000 points (Afl.100) per purchase.

Expiration of Rewards
Accumulated points are valid for 1 year. After 1 year of inactivity on your account, your points will be forfeited and your balance will be zeroed out.